A Brief Introduction
Welcome!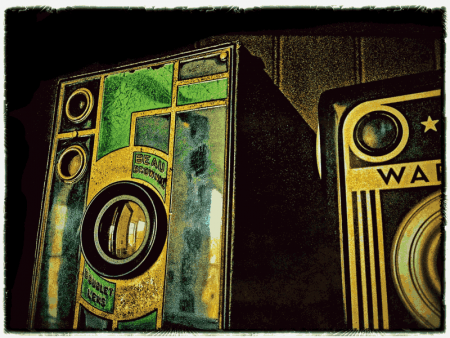 This site's main purpose is to acquaint students with Alan, his photography and illustration work.
First, though, a little explanation of Photonics Inc. Started in 1989 as an offshoot of his commercial photography studio, Photonics was born. Alan had been in business with two other photographers since 1981 and worked out of a business condominium studio space at 815 Main Street in downtown Cincinnati. Alan's photography work covered advertising photography projects ranging from food to people, from simple images to complex special effects. Alan was dependent on photolabs, separators, and retouchers to achieve much of his special effects often having to make compromises on the end result because of all of the limitations to all of the processes and steps involved.
In 1989, Apple released its first true color workstation. Alan had been looking for a way to create more controlled special effects and created Photonics Graphics, a separate company from his advertising photography business, to create computer illustrations based on photography.
Photonics has morphed over the years and now offers graphic design and web development services and is now celebrating its 30th year of business.
For more information on Photonics, you can visit the company site at: